If you have an ecommerce business that needs a customer-focused website, or you are looking to start an ecommerce business, you are in luck—there is no better time to get started! 
In fact, ecommerce sales grew 50% percent during the pandemic. Ecommerce is now an $870 billion dollar industry. With so much rapid growth happening, it's easy to see why starting an ecommerce site can be a lucrative endeavor. 
In this article, we will go over seven steps to kick start your own ecommerce website. We'll also discuss the best ecommerce tools that are available to business owners looking to establish and track the success of their website. Without further ado, let's get started! 
1. Create Your Ecommerce Marketing Strategy 
Before you can pick out a website name (domain name) or start adding products, you will need to create an ecommerce marketing strategy. This strategy will need to include several components like: 
Business goals and objectives
Key performance indicators (KPIs) for your site
Social media, email, and other types of site promotion 
Creating this overall strategy is the first and most crucial step. Take your time ideating and invest in the resources you need to do the job.
If you don't have the capacity in house to carry out each element of your strategy, look into outsourcing at this stage as well. For example, you can outsource content creation to an agency or content marketplace. 
Once you've collaborated with all external and internal stakeholders to create your comprehensive ecommerce marketing plan, you can begin crafting your ecommerce site. 
2. Find the Right Domain Name 
A domain name is the part of your website URL that identifies what your business is.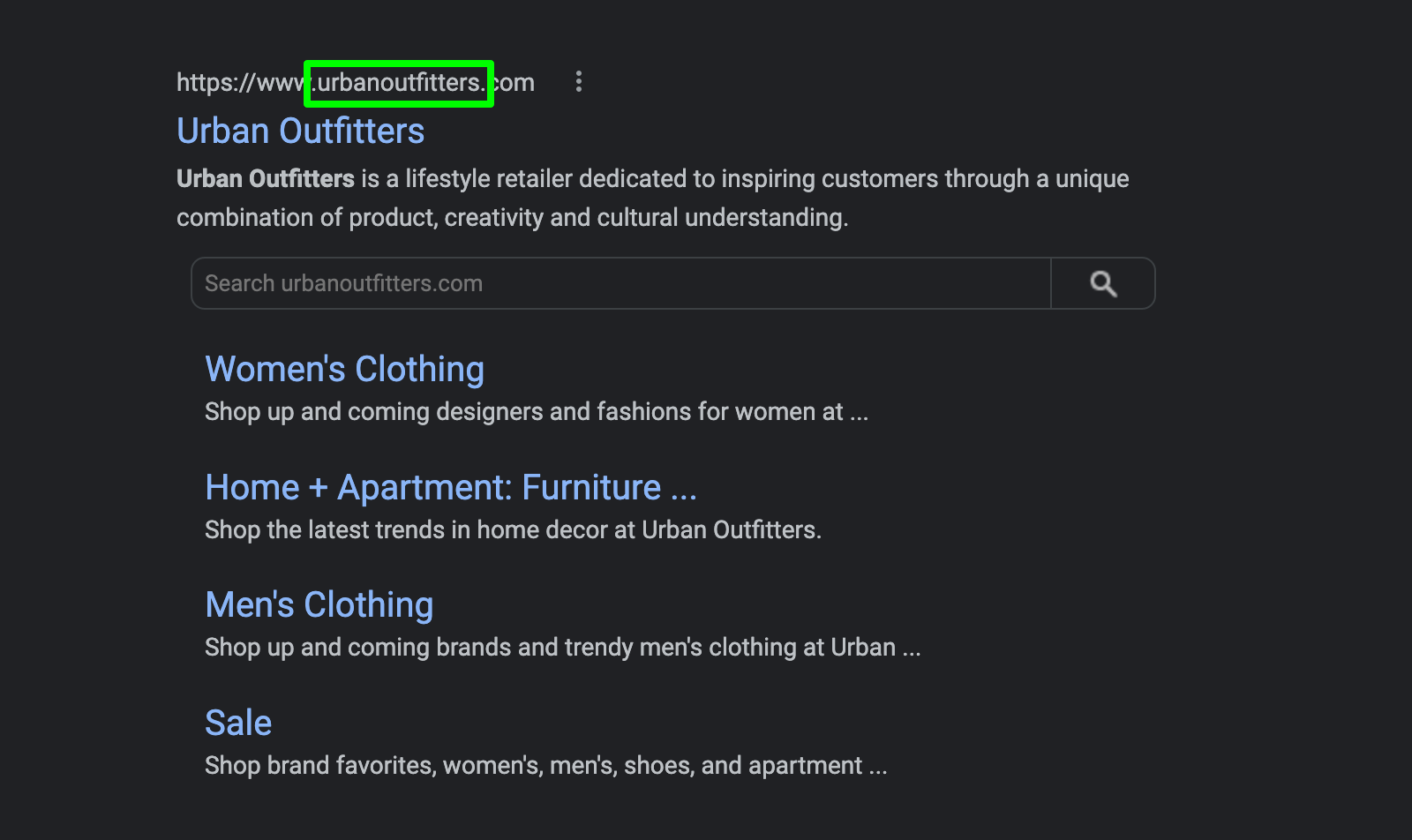 This domain name is typically made up of the business name; however, if you have a business name with popular elements in it, you may have to get a little creative to find an available domain. 
For example, if your business name is "ABCShoes" and you are an ecommerce website selling lots of shoes, you may not be able to secure the domain name "ABC Shoes" without paying a hefty price to the existing owner. 
So, in order to find the best domain name for your business, you'll need to do a little research. You can go directly to a domain name registrar like Google Domains or GoDaddy or do a domain name search through Instant Domain Search. 
Keep the following in mind when building your domain name: 
If possible, it should be or include the name of your business
It should give searchers some idea of what your business does or sells 
It should be easy for customers and prospects to remember 
Many ecommerce businesses opt to create their domain name directly through the ecommerce site builder they select. We will get into what this looks like in the next step.
3. Choose a Site Builder (Ecommerce Tools)
If you were concerned that you'd have to build an ecommerce site from scratch, fear not. The good news is that entire site building companies are devoted to making the process easier like Shopify.
Want to know what the process looks like? We've partnered with Shopify to give ecommerce businesses a 14-day free trial of its services.
Shopify offers a comprehensive array of business solutions from domain name creation to site building and point-of-sale services.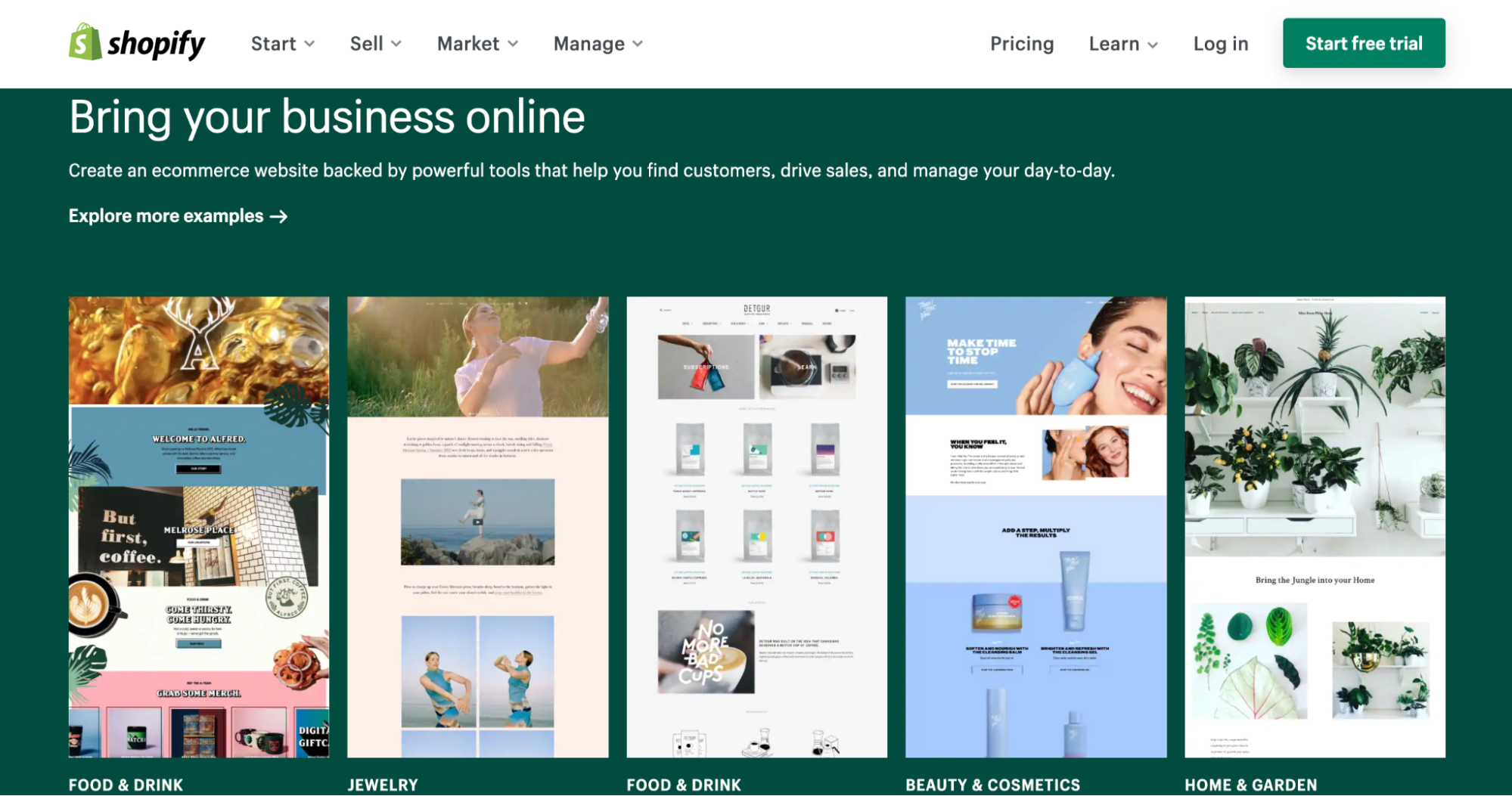 Once you've selected the site builder that works best for your business, you can start customizing it and adding products. 
4. Create Content or Product Categories 
One of the main elements that sets ecommerce websites apart from other types of websites is the sheer volume of products and related content that you'll need to create to help customers find what they are looking for. 
It may be tempting to dump all of your products with brief descriptions onto one page of your site, but this will not lead to a great user experience. In turn, search engines (which prioritize user experience) won't be as likely to feature your site high up in the search engine results pages (SERPs). 
So, you will want to create product categories that make sense to your customers. Let's take a look at Nomz.com, a snack food website built using Shopify. 
Because Nomz has dozens of different types of snack products, it was essential to organize them in a way that would make navigating the site easy and quick.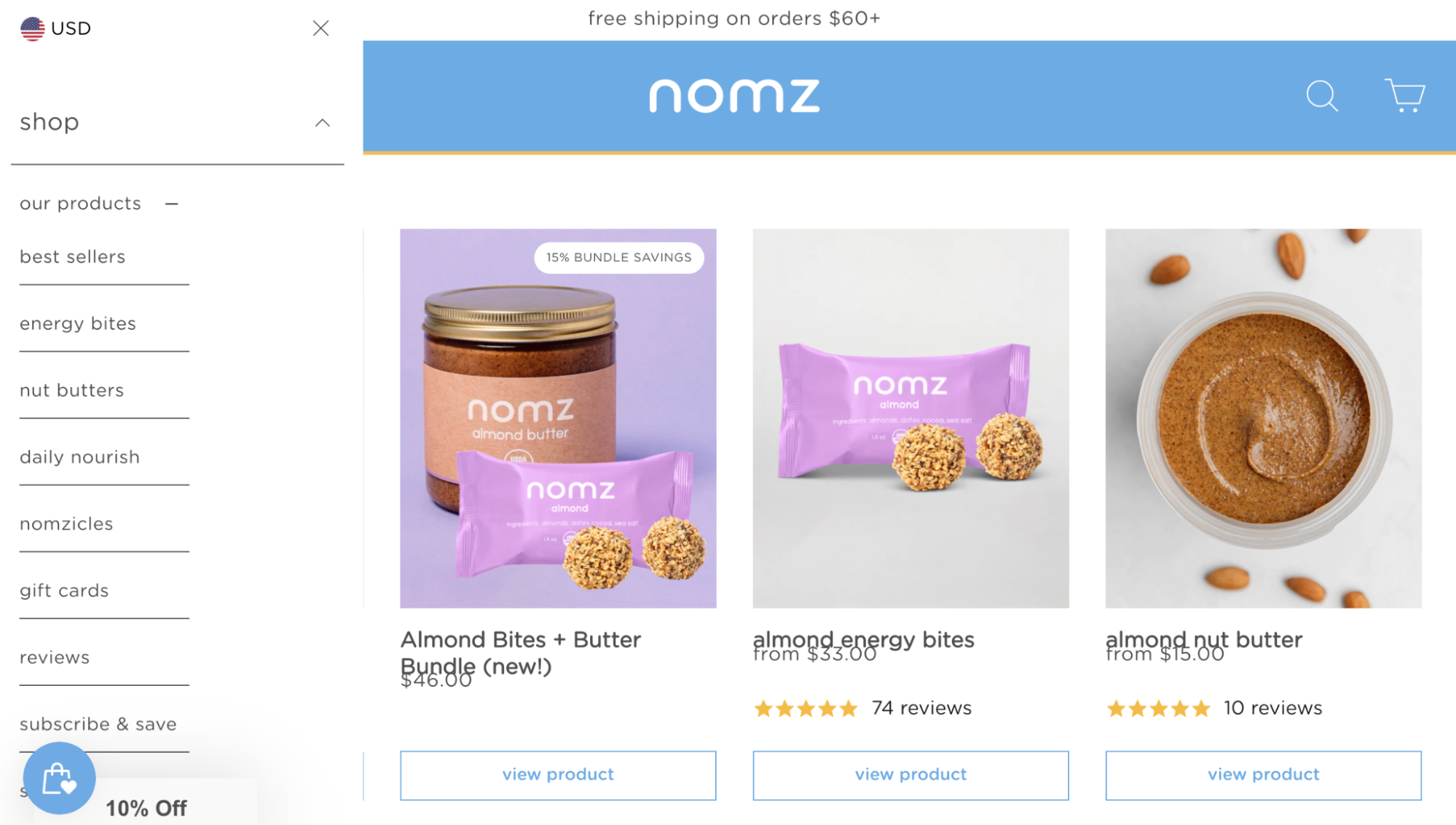 You will also need to create content or product descriptions for each product you sell. 
If you are planning to create a blog (and you should!), be sure to build that content calendar we discussed earlier. The content you create should be helpful, relevant to your industry, keyword-targeted, and interesting to readers. 
For example, the Nomz blog does a great job of covering topics related to healthy snacking. It contains recipes and facts about popular healthy snacks. This type of content keeps customers engaged with your ecommerce site and makes them more likely to click around to your product pages and make a purchase. 
Once you've written your product description, blog content, about page, contact information, and any other site content you want to customize and optimize for, it's time to move on to the next step of the process. 
5. Add Products to Your Site
This next step is especially easy if you're using a site builder like Shopify, but it can take some time. 
In addition to giving the most in-depth product descriptions you can, make sure you have well-lit, aesthetically pleasing images of your products. Include any variations in colors and sizes available for each product as well. 
After you've done the hard work of adding all your products to your ecommerce site, the next step is to make sure people can pay for and receive their items! 
6. Set Up Your Payment and Shipping Methods 
There are several ways to set up point-of-sale (POS) and online payment processing systems. If you use a site builder like Shopify, you will likely get to select payment processing as part of the initial site build (or as part of a larger builder platform subscription). In fact, with Shopify, you can even hire an expert to do the setup for you.
For example, if you are selling in the U.S. and using Shopify, you have dozens of ways to accept payment from customers—from Paypal to QuickBooks Payments to Visa and Mastercard. 
For shipping, first decide if your business is going to ship internationally or domestically. If you're shipping internationally, make sure that you understand how customs works for each country you're shipping to. 
For domestic shipping, you can set up a USPS account and work out the prices for shipping manually or use a site builder like Shopify, which populates USPS shipping rates automatically as part of your Shopify subscription. The benefit of using this method is that you don't need to sign up for any additional carrier accounts to utilize Shopify shipping—all you have to do is add the proper dimensions and weights of your products and make sure you have a compatible shipping label printer.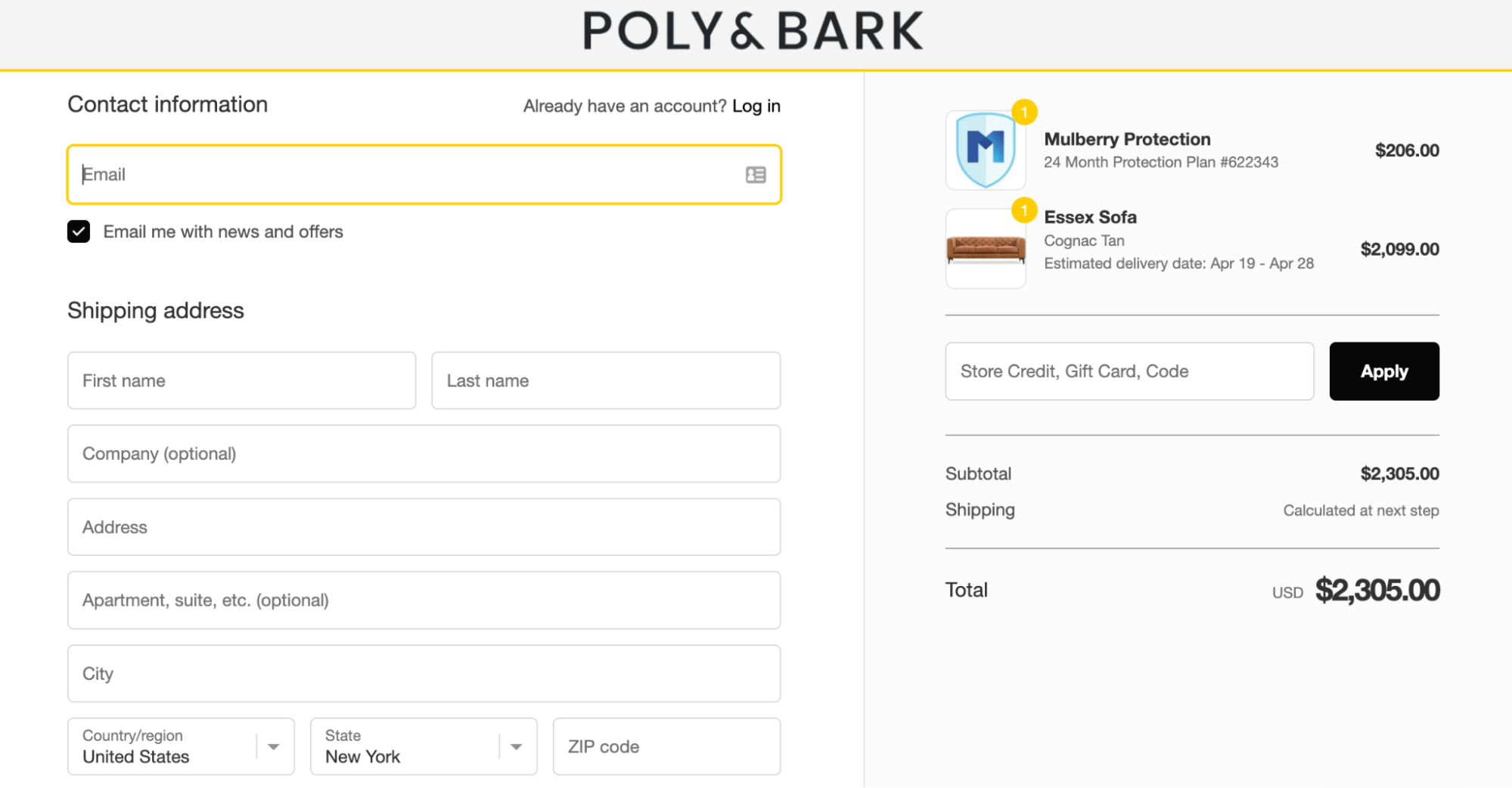 7. Test Your Site and Set Up Site Tools and Reporting
The last step is to test your site to make sure all pages are functioning properly. Make sure you have the necessary reporting and monitoring tools so that your site is a success and gives you a good return on your investment. 
First, visit each page of your site. Make sure no links to any pages are broken. Test buy several products from a dummy account to ensure that customers will make it through the entire conversion process without issue. 
Also, verify that your site notifications are set up correctly so that you receive order fulfillment information and customer contact information. 
Once you're sure that your site is in tip-top working order, start setting up the necessary tools and reporting to keep it in great shape. Make sure that you have properly set up your site's Google Analytics account and Google Search Console account.
Google Analytics gives you the traffic data to your site that you'll need to measure success and set KPIs. Google Search Console allows you to confirm whether or not your site is appropriately indexed (filed) in Google and more. 
Here are some tips for getting the most out of your toolkit: 
When building your site content, make sure you are targeting the right topics and keywords so that customers can find your site. Semrush's Topic Research tool offers ideas around specific keywords you enter.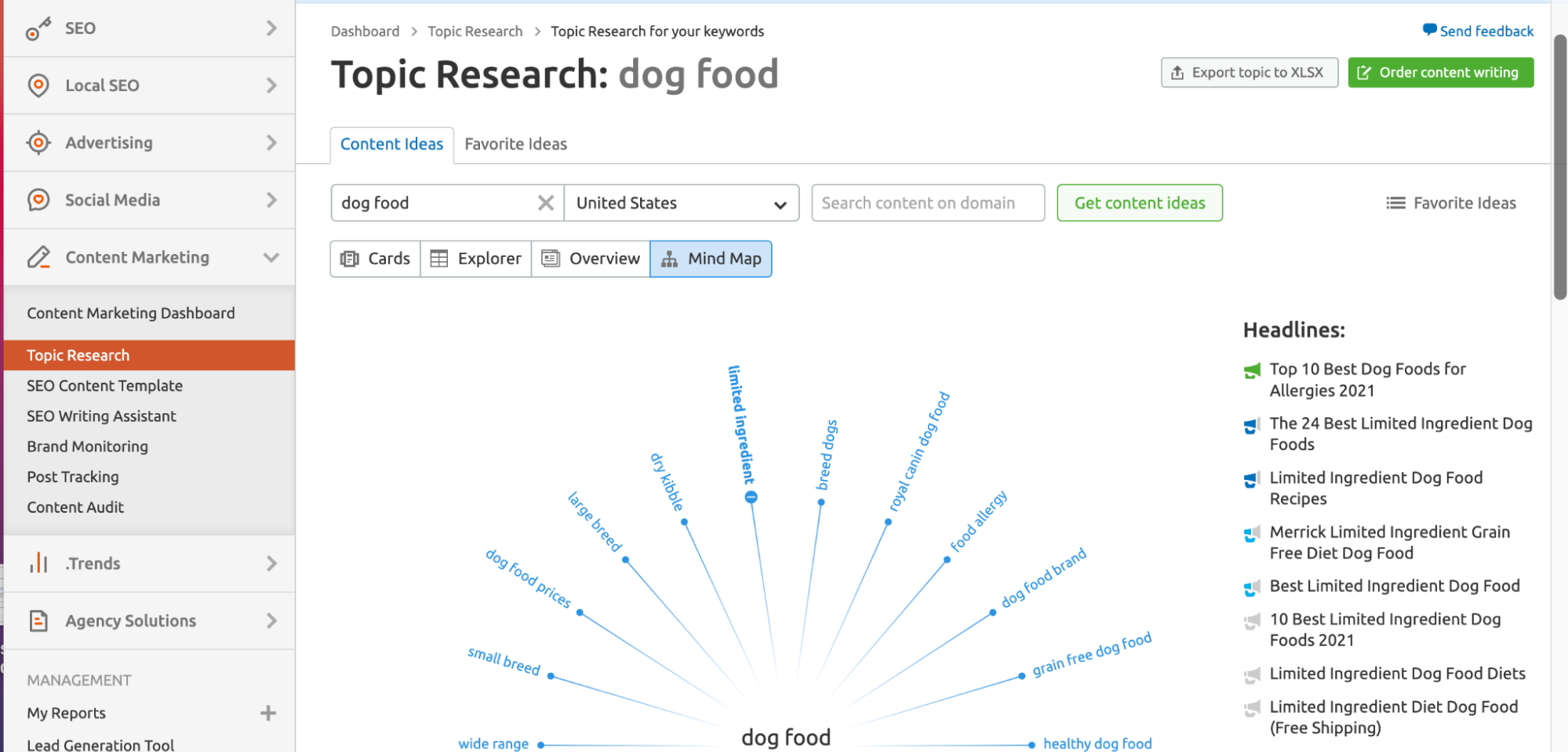 If you need to get a better understanding of how your site stacks up against the competition, our Organic Research tool allows you to see what keywords your competitors are ranking for, what landing pages are showing up in the SERPs for their websites, and how much organic traffic a given search term is getting.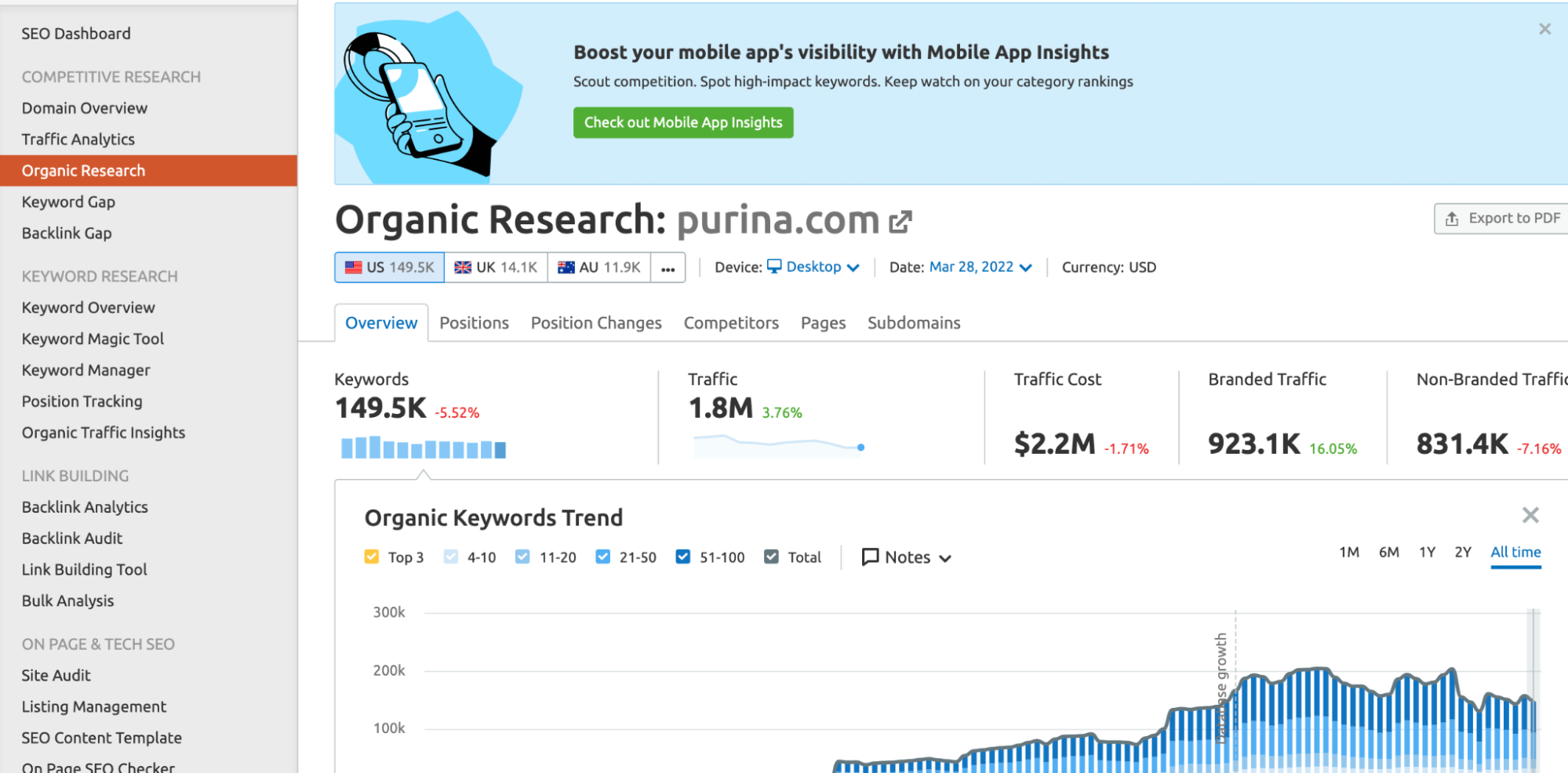 Once your site is up and running, perform site audits frequently to make sure all pages are functioning normally. Our Site Audit tool gives a comprehensive overview of where your site needs work (broken links, redirects, etc.) and where it is succeeding (internal linking, page load speed, etc.).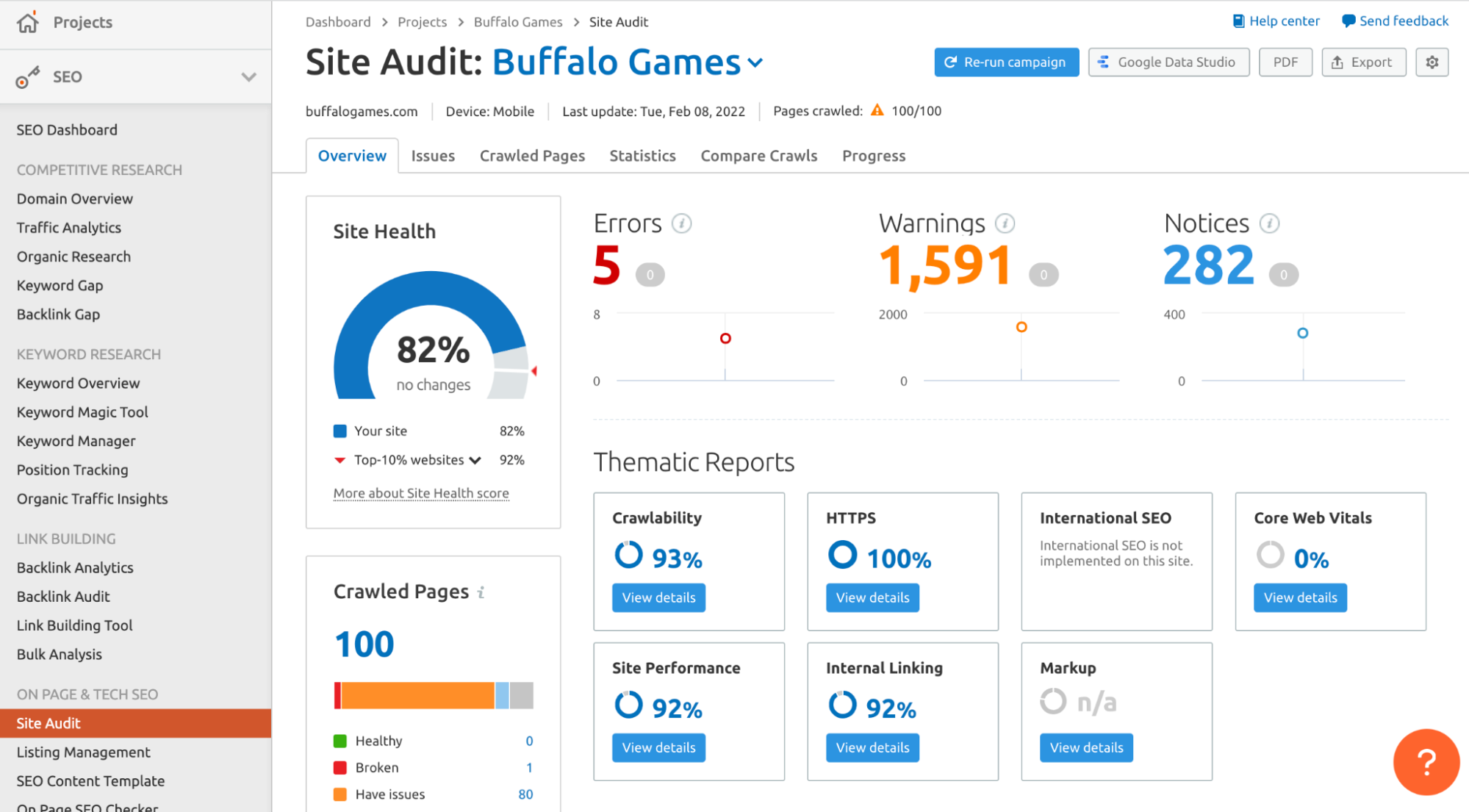 Build Your Ecommerce Site With Confidence 
Building an ecommerce site is an exciting part of owning a business. It doesn't need to be intimidating. With the right tools and the right site building expertise, you can have a well-polished, working website in no time. 
In fact, you don't even need to commit to any one builder or tool just yet. You can start with the 14-day free trial from Shopify. Once you have a better idea of what kind of lift your site needs, you can select the site builder and subscription plan that works best for you. 
The most important thing to remember when building your ecommerce site is your customers. Will they have a positive experience once they click on your domain name? Will they find what they're looking for? If you answered "Yes!" to these questions, your site is almost guaranteed to be a smashing success.