Semrush Site Audit Course
This free course will teach you how to use Semrush Site Audit to its fullest, detecting and fixing your website's technical issues effortlessly. After completing the course, you will have sufficient knowledge to take and pass the Semrush Site Audit exam.
Who is this сourse for?
If you're a complete beginner or an expert in technical SEO, you'll benefit from this course either way — Ross will teach you what Site Audit is all about, as well going into great detail showing specific hidden features.
What you'll learn
Join Ross Tavendale in this free course to learn how to get the most out of the Semrush Site Audit tool and fix issues that prevent your website from ranking high.
Earn Your Certificate from Semrush Academy
Semrush has been recognized by the search community across the globe, winning several accolades as the best SEO software suite. Learn more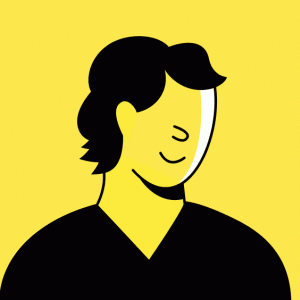 Semrush Academy
The course was prepared by a team of skilled Semrush professionals. To provide you with the most relevant and up-to-date knowledge on Semrush SEO tools, we designed it together with the creators of the SEO Toolkit who know Semrush tools better than anyone in the world! In the 'Get Expert's Tips' section, practicing SEO experts will share with you their tips and real life SEO cases to enable you to utilize their experience in your future work with Semrush SEO instruments.
Course Structure
Introduction
In this lesson, you will find out how to utilize Semrush Site Audit to boost your technical SEO and be guided through the underlying process.
Hygiene
You will figure out how to utilize the Semrush Site Audit tool to discover and fix mistakes that prevent Google bot from crawling and indexing your website.
Organization
You will learn how to fix your sitemaps, orphan pages, and low-value pages, which is essential for a successful site audit. This lesson will teach you these important fundamentals, as well as sorting out canonical tags.
Presentation
Learning how to do a website audit isn't complete without addressing issues related to metadata, schema markup, content, and images. Learn how in this valuable lesson.
Page Power
One of the most critical SEO ranking factors is Page Rank. This lesson will help you understand it and get more pages crawled and favorably ranked.
Security and Code
How does Security and Code affect your technical SEO performance? Lesson 6 clearly explains it and deepens your understanding of technical SEO.
Internationalization
As borders blend through international commerce, it's important to be ranked in relevant countries. Learn how to avoid costly mistakes in this lesson. You will be taught how to give Google all the information they need to rank you in the correct country.
Performance
Semrush empowers you with data presentation capabilities. Learn what's available so you can take charge of your SEO efforts.
Reporting
Getting important data when you need it is mission critical for SEO. In this lesson, you'll learn about the reporting features in Semrush and how to best utilize them.
Start the Course
Take your knowledge to the next level by completing this course, which is packed with strategies you can start implementing right now.