PPC Automation Course with Navah Hopkins
Learn how to maximize conversions using different types of automation in your PPC campaigns from digital marketing expert Navah Hopkins.
Who is this сourse for?
This is the course for you if you want to start or are already running PPC campaigns or are involved in search marketing. In this course, you will learn how to deliver smarter ad campaigns that maximize conversions on your paid search ads.
What you'll learn
Learn about PPC Automation, and when and how to use it as part of your search marketing. You'll also learn about how bid strategies, non-search automation, Responsive Search ads, and Smart Campaigns can all help maximize conversions for your paid search ads.
Earn Your Certificate from Semrush Academy
Semrush has been recognized by the search community across the globe, winning several accolades as the best SEO software suite. Learn more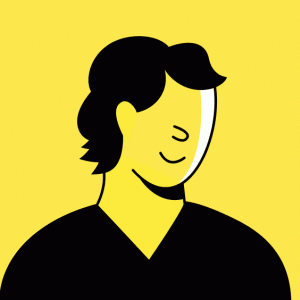 Semrush Academy
The course was prepared by a team of skilled Semrush professionals. To provide you with the most relevant and up-to-date knowledge on Semrush SEO tools, we designed it together with the creators of the SEO Toolkit who know Semrush tools better than anyone in the world! In the 'Get Expert's Tips' section, practicing SEO experts will share with you their tips and real life SEO cases to enable you to utilize their experience in your future work with Semrush SEO instruments.
Course Structure
Defining Automation
You will learn what PPC (Pay Per Click) automation is, what automations are available to you on the main paid search channels (Google, Microsoft), and get an introduction to how to leverage these automations as part of your search marketing efforts.
Conditions For Successful Automation
Learn about how to build PPC ad campaigns that capitalize on the machine learning of the network, including: using learning periods, setting up conversion tracking, and what we mean by 'trustworthy' conversions. You'll also learn why making sure your pay per click objectives are aligned with your business goals is crucial for success.
Automated Bidding
In this lesson, you'll learn about the benefits and drawbacks of manual bidding, and why automated bidding can work better. Navah will also teach you about bid strategies, including: maximize clicks, target impression share, maximize conversions, target CPA and TROAS. Don't worry, she also explains the jargon!
Non-Search Auto-Bidding
You will learn about how non-search automation is subtly different to search automation. You'll then learn how to set up auto-bidding for display and video ads, and how your approach affects the outcomes you can achieve.
Responsive Creative Ads
Learn about the mechanics and strategies of Responsive Search and Responsive Display ads, and their similarities with A/B testing. You'll also learn how utilizing responsive search ads can provide a safe space to experiment with your ad copy or other ad content. Finally, Navah explains why keeping a firm grip on your creative is all important.
Campaign Automation Overview
In this lesson, Navah introduces the concept of Smart Campaigns, and how they involve leveraging dynamic search ads, smart search, smart shopping and smart display. You'll learn about the pros and cons of using each of these smart approaches in your ad campaigns, and the mechanics of using Dynamic Search ads.
In-Depth Smart Campaign Set-Ups
In this penultimate lesson, Navah provides a step-by-step guide to setting up each type of Smart Campaign discussed in lesson 6. You'll learn about common pitfalls and hidden opportunities for profit from each ad campaign, and how to accurately assess how successful your Smart Campaigns are.
Switching Between Automated & Manual
You'll learn how to recognize when it might be better to switch from manual to automated bidding, and vice versa. You'll also learn how to set up success metrics to provide clear signals that it's time to switch approach for your PPC campaigns.
Start the Course
Take your knowledge to the next level by completing this course, which is packed with strategies you can start implementing right now.