Audit Your Online Visibility with Semrush
Learn how to benchmark your site in the 3 main areas of SEO; Keywords, site health and backlink authority with CSM Kelsey Gettis
Who is this сourse for?
This course is ideal to anyone using Semrush for the first time. Learn the methods we teach our Enterprise Clients.
What you'll learn
In this free online course, our expert CSM Kelsey Gettis will show you everything you need to get started in Semrush by benchmarking in the 3 main areas of SEO; Keywords, site health and backlink authority
Earn Your Certificate from Semrush Academy
Semrush has been recognized by the search community across the globe, winning several accolades as the best SEO software suite. Learn more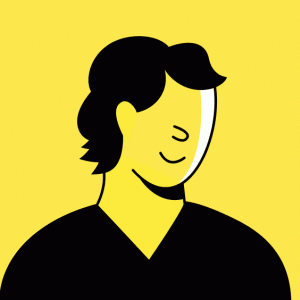 Semrush Academy
The course was prepared by a team of skilled Semrush professionals. To provide you with the most relevant and up-to-date knowledge on Semrush SEO tools, we designed it together with the creators of the SEO Toolkit who know Semrush tools better than anyone in the world! In the 'Get Expert's Tips' section, practicing SEO experts will share with you their tips and real life SEO cases to enable you to utilize their experience in your future work with Semrush SEO instruments.
Course Structure
Intro
In this course you will learn how we onboard our Enterprise Clients, by beginning with Auditing their Online Visibility! This will uncover immediate opportunities for you to take advantage of from Day 1 of your Semrush subscription
Audit Your Site Health
Learn what we teach our Enterprise Clients to look for when auditing your website's performance
Benchmark Your Keyword Visibility Against a Competitor
Kelsey will teach you how to track your keywords, compare them against a competitor and finally show you how to identify opportunities for you to take advantage of for quick results
Enhance your Backlink Authority
In this lesson, Kelsey will show you how to measure your current Backlink health score and ways you can build upon or fix your current Backlink Authority
Report Your Progress
Learn how to build dynamic reports that you can send to your managers, clients, CEOs whoever you need to show the ROI you are making with Semrush
Outro
Now you have learned the workflow we take our new Enterprise clients through when getting started. Follow these steps and uncover the low hanging fruit you can take advantage of for some quick wins in Semrush
Start the Course
Take your knowledge to the next level by completing this course, which is packed with strategies you can start implementing right now.